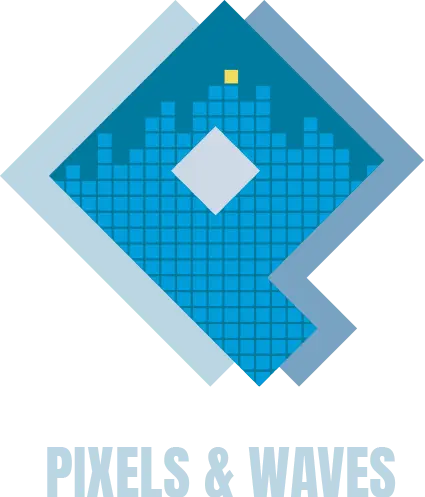 About
Us
Pulling back the curtains to reveal a behind-the-scenes glipmse at who makes PIXELS & WAVES tick.
A Brief History Of PIXELS & WAVES
PIXELS & WAVES was founded in 2020 to provide everyone, businesses and individuals alike, with access to the right technology to support their website. We believe that everyone deserves a thoughtful and professional approach to finding the best tech solutions, and we're committed to helping you find the perfect fit for your needs.
We understand that finding a technology partner can be tough, especially if you're not sure where to start. That's why we provide a variety of services to help you make the best decision for your business or website. We offer a free consultation to help you assess your needs.
Whether you're just starting out or you're looking to upgrade your current technology, PIXELS & WAVES is a valuable colleague to help you navigate the ever-changing world of technology and choose the best solutions for your business.
Paul Wolke
Founder, Designer, Developer
Paul has been working in the creative and technical fields of website design, graphic design, and photography for over 20 years. His experience began in the '90s with Crestron Control Systems, serving their technical community with effective solutions for end users of their products and services. Since then, he's worked with companies like M&M'S, Mars, and Dove where he was expanding in-house creative supporting e-commerce websites, product photography and design.
Tom Schumacher
Schumacher's Meats
We are proud to partner with Schumacher's Meats to extend to our clients a unique array of services, from branding and design to website development and all the collateral that goes with it. Tom has done it all. From mom & pop shops to Fortune 500 companies, he's mastered the art story-telling - evolving your brand to it's greatest potential.
Why not reach out
Let's start the conversation.
Contact Us